Last night's projected digital image (PDI) competition was a little like a football match with a game of two halves.
The first half kicked off with the judge working through the Interiors images part of this competition – the specification being loosely based on an interior of somewhere or object. There were a variety of images of interiors taken in churches or public buildings where people were free to visit.  The critiques were given and then the judge gave his placing starting at the commended images – those that had, in his opinion, some merit beyond the other competition entries.  Next came a higher scored judgement with the photographers given a highly commended place.  Then came the judgement with the highest scores.   Third, followed by second placing then the highest scoring at first place.
This inevitably will lead to some jostling of the league table as the First Place image was spot on and straight into the back of the net.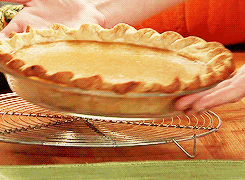 No time was given for an interval and hence no pies for sale!
The second half began. These images were critiqued in the alphabetical order of the title given for each image.    This Still Life criteria ensures that the image is based on an arranged setting created by the photographer; or, again, in a place where the public are given access to visit and photograph. As with the format for the Interior images the judge refereed the entries and his conclusions were given. The imagery here was varied; some images had been carefully arranged and cleverly thought through before the photographer committed their finger to the shutter button. Others included some 'colour popping' where the object of interest kept the colour rendition whilst the remainder was turned to monochrome.  Commended moved quickly through to First Place and the whistle was blown. Another class goal.
Malcolm Ross gave the names of those who had been placed.
The volunteer grounds staff dismantled the stalls, the terraces began to quickly empty and the floodlights were turned off.
Please reload